My approach to counselling and embodied psychotherapy
Talking to a counsellor can help at times when we struggle to make sense of what's happening in our life; with relationships, identity, illness, grief, loss and transitions, yet often we just muddle through and get on with it. Perhaps we don't feel seen or heard and advice from others isn't helpful. This can impact our thoughts and behaviour, creating feelings of confusion, depression, anxiety and grief. Talking to someone who listens attentively with warmth and acceptance can be the first step towards making positive changes.
Person-Centred Counselling
I am a qualified person centred counsellor offering a supportive, comfortable space for you to explore any issues you are struggling with. I believe you hold the potential for your own healing and I endeavour to create a trusting atmosphere for you talk openly and freely.
Change begins to happen when we have greater awareness and understanding of our situation, enabling us to view our issues from different perspectives and connect to the feelings and emotions that lie beneath our stories. The therapeutic relationship offers the unique experience of being listened to and accepted in all that you bring. Through working together we gently find a way for you to move forward, feel empowered and make the changes needed for a fulfilling and satisfying life.
Embodied Psychotherapy
I also offer an embodied approach to talking therapy to help integration of body/mind connections. Emotions, thoughts and beliefs are held in our body, effecting posture, breath, digestion, sexuality, the way we move and hold ourselves. By gently bringing attention to our embodied experiences we increase awareness and gain understanding of why we think, feel and behave as we do.
What I can help with
Whether you prefer talking or embodied therapy or an integration of both, the choice is always yours. I welcome working with a wide range of issues including:
Anxiety, depression, stress, low mood, trauma, loss, grief, work related issues, feeling isolated, disassociation, health worries, significant life changes, anger, low self-esteem, relationship problems, spirituality.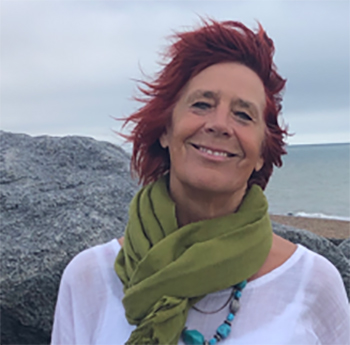 Location
I work at the Wilbury Clinic in Hove, close to bus routes and Hove Station
Wilbury Road, Hove, BN3 3PY
Contact
Email: [email protected]
Phone 07981 490481
You can contact me by email, phone or text. We can then arrange an initial session for us to meet and for you to get a sense of how I work.
How I work
In-person, on-line
Availabilty – Flexible times
Price
£50 per 50 min session