Dive in deep on a retreat or workshop
Portugal Retreat: Freeing Your Elemental Self
17th-24th June 2020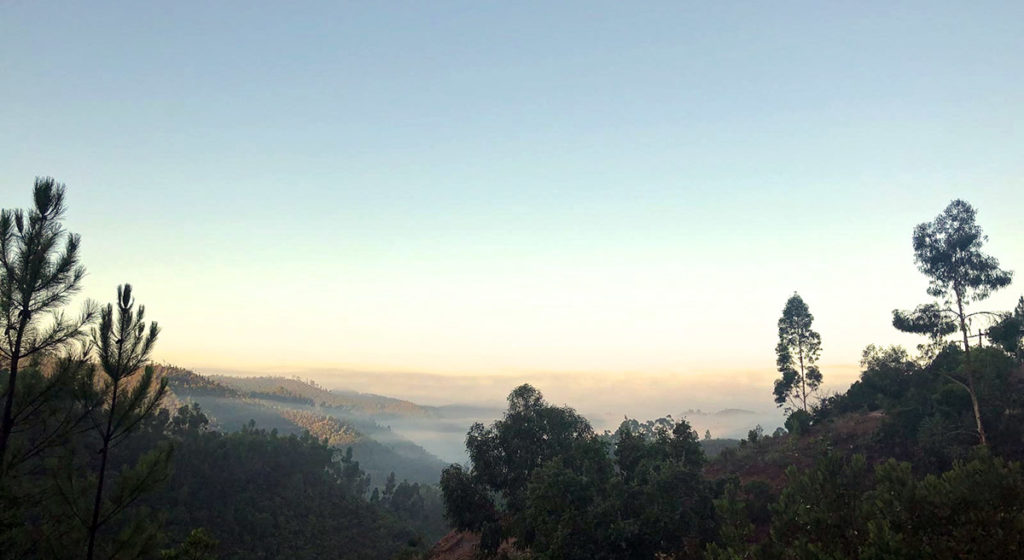 A week of deep immersion with movement & painting
Here you can unwind, relax and tune into your sensing body with breath, mindful presence and embodiment as you move and paint in this wild Portuguese landscape.
This week offers you a journey of self-discovery through guided movement practice, painting, moving in nature, witnessing and be witnessed, laughter and to simply be – calling up your wild and magnificent elemental self to express vitality, creativity, spirit and imagination.
The Daily Rhythm
Each day we will move in a different location in the surrounding environment, opening our elemental self to the elements of nature for guidance in movement. We pay attention to how we want to move and express, how we feel and open to our imaginary world.
Nature generously mirrors aspect of our life, bringing to awareness personal imagery, emotions and inner dynamics. Our movement experience is directed freely and spontaneously into the painting process bringing to light physical sensations, feelings, metaphor and archetypal energies.
An intimate dialogue is created between movement experience and the painting process, encouraging a 'deep dive' within. This is our sacred and wild place where we can listen deeply to our intuition and mine the gold that lies within.
Together we will create a supportive, non judgemental community, creating a celebratory ritual at the end of the week.
There is great alchemy in the connection between the moving experience and the painting process. It has the capacity to bring clarity to personal themes, to ignite innate creativity, for us to express what has been repressed, to open ourselves to our imaginal and wild world, to transform what has stagnated, and to heal and be deeply nourished.
During the week there will be plenty of time for reflections, whether alone or with others. Perhaps relaxing in the plunge pool or swinging in a hammock under the shade of a tree.
For more information please don't hesitate to contact me.
mayacockburn@gmail.com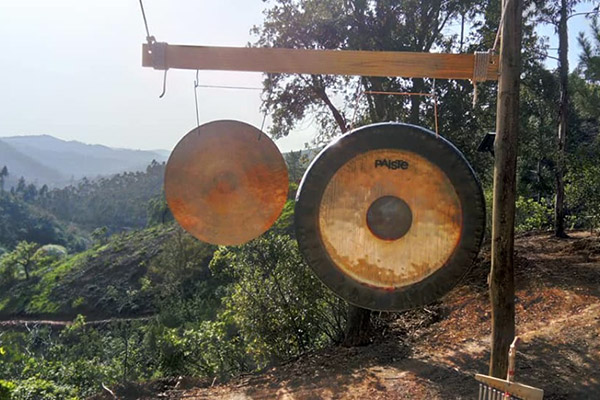 What's Included in the Price?
• 7 nights accommodation
• Daily sessions with Maya (Art & Movement)
• Breakfasts, light lunches and dinners
• Help yourself teas, coffees, filtered water
• Fresh bedding, shower and beach towels
• A trip to the stunning west coast
• A film night
• Airport transfers
What is not included?
Flights, Insurance, Food when we go out.
Availability
This retreat is a small retreat for just 8 people. If you are interested then it is recommended you book soon as this retreat will book up quickly.
Price
The price for the retreat is £650/€730 per person based on two people sharing or £750/€845 single.
Location
Please note: Rural Escapes Portugal is in a rural location and is a completely off grid retreat venue. Our accommodation is mainly in bell tents which are very comfortable, with proper beds, fresh bedding, shower and beach towels.
We have two very friendly dogs and a cat who are not allowed in the accommodation areas.
Deposit
To secure your place you a non-refundable deposit of £150 needs to be paid with the full price of the retreat to be paid 6 weeks before the retreat begins. You can request to pay in installments if you wish, ask Camilla for details.
Flights
For the best flight deals we recommend you find flights through Skyscanner.
For more information including flight transfer information and to pay please contact Camilla directly:
m +447786527686
e. info@ruralescapesportugal.com
www.ruralescapesportugal.com
Self Portrait
Painting & Embodied Movement
21st March 2020
10 – 5pm
Paddock Studios, Lewes
£60 including art materials & light refreshments
Who are YOU and what make's you all of who you are? During this workshop you will explore, through the medium of movement and painting, how you see yourself, and how you perceive your identity in relation to others and the world.
Together we will create a warm environment for supportive exchange in your personal journey.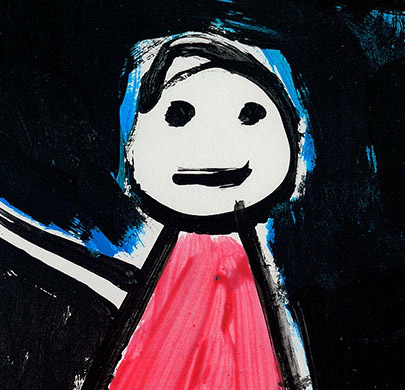 Create your personal Fairy Tale
Movement, art and writing
26 April 2020
Fairy tales are based on archetypes and their powerful relationships with one another. From children to elders, we are mesmerised by these stories because they resonate with the dilemmas and dynamics of life, often relating to current themes and challenges
Through the process of movement, art and writing the setting, characters and symbolic objects of your unique fairy tale will emerge, inspired by your inner and outer magical landscapes.
Weekend retreat in East Dean Coming Home
4 / 5 July 2020
East Dean, near Eastbourne
£185 including bed and breakfast

Enjoy deep immersion in the stillness and beauty of nature, embodying responses to both garden and forest through movement, painting and mindful presence.
This is an invitation to come into our bodies, listen deeply within and follow our movement as it emerges from moment to moment. Our movement experience is expressed spontaneously through painting, creating an interactive dialogue between movement and imagery. It's a simple yet profound form with potential for insights and a sense of coming home to ourselves through presence, heart, and relationship.